Features
Optimized for data entry
The main interface of SugarPrompt is the data entry prompt. Adding a new blood glucose level is as simple as launch, type, enter. Since the app is specialized on data entry, it already knows what you want.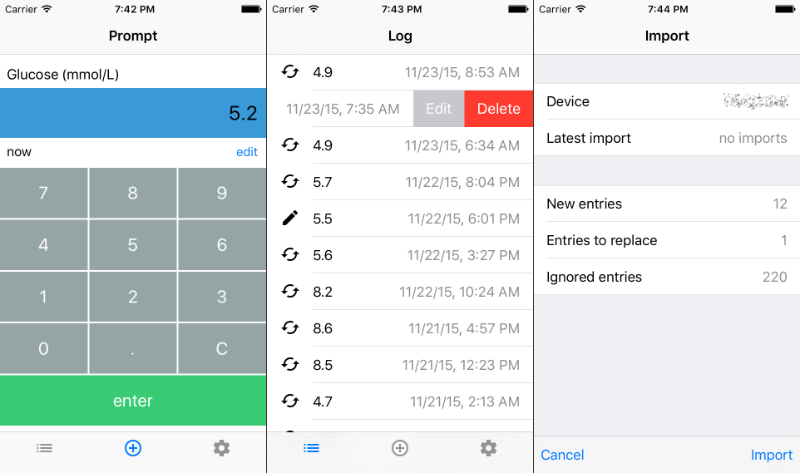 HealthKit integration
Since SugarPrompt stores all data in HealthKit, other apps can be used to display and analyze your glucose levels. Choose the best apps for each job, and don't let the way you enter data limit how you use it.
Glucometer import
Supplement your manual entries with data directly from your glucometer. Manual entries are merged with the imported data and will gain the exact time of the measurement.
SugarPrompt supports the Accu-Chek Mobile and the Accu-Chek Nano in combination with the Smart-Pix. Help us to add support for more devices.
Watch app
SugarPrompt is also available on Apple Watch. Quickly check the the time and level of your last measurement. New entries can be entered using the digital crown.